Cash management places a strain on the value added chain in retail companies across a variety of different levels. First, the effort required, for instance to prepare loose change or to coordinate measures, is an additional burden for your staff, which keeps them from your actual core business. Second, the cost of cash transport exerts strain on the budget of retail companies.
In BodurCube, Bode-Panzer GmbH provides you with a high-quality deposit solution that besides tangible process optimisation also guarantees security for your daily cash intake while minimising the risk of robbery.
BodurCube, as a scalable deposit system, takes possession of your daily intake and provides a receipt each time a deposit is made or the cassette is replaced. This puts an end to laborious tallying up of cash accounts under dual control, as the BodurCube fulfils all functions of a main cash desk. What's more, the system provides ideal protection for your assets: not even your staff has access to the content of the BodurCube.
Read More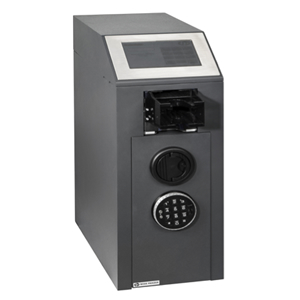 With BodurCube Retail, you can benefit from a system, which is used primarily by retailers in back office for the management and storage of the day's receipts due to its defined intrusion protection. Every deposit and every change is documented by a receipt document. This means that cost-intensive cash-in-closures in the four-eye principle are not needed anymore. Read More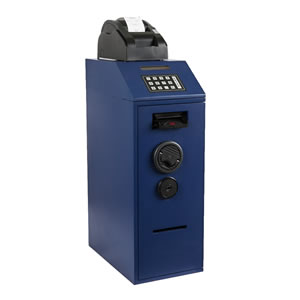 The BodurCube Eco is a high-quality solution for a smaller budget, which includes the highest requirements in terms of security, reliability and flexibility.
Users of this high-quality solution benefit from a noticeable process optimization in cash handling. And: the BodurCube Eco minimizes the risk of attack by securing daytime incentives.
A complete integration into cash management processes is possible – including value transporting services. Handling of this best-practice payment solution is very user-friendly.
BodurCube Eco can be adapted to your individual requirements.





Read More