Cash management places a strain on the value added chain in retail companies across a variety of different levels. First, the effort required, for instance to prepare loose change or to coordinate measures, is an additional burden for your staff, which keeps them from your actual core business. Second, the cost of cash transport exerts strain on the budget of retail companies.
In BodurCube, Bode-Panzer GmbH provides you with a high-quality deposit solution that besides tangible process optimisation also guarantees security for your daily cash intake while minimising the risk of robbery.
BodurCube, as a scalable deposit system, takes possession of your daily intake and provides a receipt each time a deposit is made or the cassette is replaced. This puts an end to laborious tallying up of cash accounts under dual control, as the BodurCube fulfils all functions of a main cash desk. What's more, the system provides ideal protection for your assets: not even your staff has access to the content of the BodurCube.
Read More
The BDS-Day (rearload/frontload) was designed to safeguard your daily cash intake. The integrated deposit drawer qualifies the system for certification in accordance with EN 1143-2 Cl. III, hence satisfying the requirements defined by the insurance companies.
Besides physical safety, the focus here is also on user-friendliness. Rapid deposit allows fewer employees to quickly pay in daily cash intakes without requiring additional human resources.
The system has two sections: the upper deposit module is available to the employees in the outlet. The secure lower section can only be opened and collected by the cash-in-transit provider.
All deposits enter the security area through the deposit section. Additional investments in a safe are not necessary, as your employees are unable to access the money later on. Moreover, the BDS-Day allows our customers to reduce the risk of robbery in their branches, and hence to secure the daily cash intake. BDS-Day customers include retailers, outlets, swimming pools, and casinos.
The BDS-Night provides our customers with a validated deposit system designed to secure daily intake while at the same time streamlining your cash handling processes. Depending on the area in which it is used, the system delivers added value for customers in cashiers to deposit and secure daily intake.
Modern user navigation supports handling, and guarantees that even unpractised users can quickly carry out their deposits. All operating steps are displayed as soon as the user has provided identification by magnetic card or PIN. The touchscreen is used to enter the deposit amount. Once the data have been input, the safe bag is placed in the receiver compartment, scanned, and transported to the safe section. The device records the deposit amount, and automatically triggers a printed receipt once the deposit is complete. Moreover, all transaction data is stored, and are available for subsequent processing down the line.
The BDS-Night is particularly useful as a deposit system in self-service foyers in banks and savings societies, or as a multiclient self-service deposit system that retailers use to deposit their daily intake, for instance at shopping centres, railway stations or airports. Other companies use the device to optimise their main cash desk. Here, the cashiers directly deposit their daily intake in the device, and are given a receipt in return.
The BDS-Day EL has an additional administration module, which besides verification of authorisation and identification also provides the depositor with a large number of additional features. These added control and operating elements give users innumerable options to design, secure, and monitor cash transactions. The BDS-Day EL can be upgraded to become a multi-client, intelligent deposit system that meets individual requirements. The modern touchscreen operation, combined with high processing speed, allow users to quickly secure assets and to assign deposits to individual cashiers. The device provides network access for operators to enable a clear overview of deposits.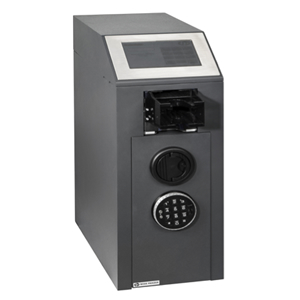 With BodurCube Retail, you can benefit from a system, which is used primarily by retailers in back office for the management and storage of the day's receipts due to its defined intrusion protection. Every deposit and every change is documented by a receipt document. This means that cost-intensive cash-in-closures in the four-eye principle are not needed anymore. Read More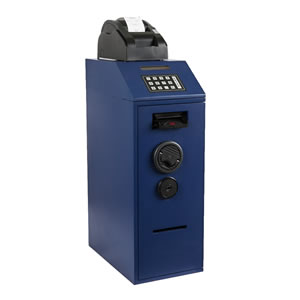 The BodurCube Eco is a high-quality solution for a smaller budget, which includes the highest requirements in terms of security, reliability and flexibility.
Users of this high-quality solution benefit from a noticeable process optimization in cash handling. And: the BodurCube Eco minimizes the risk of attack by securing daytime incentives.
A complete integration into cash management processes is possible – including value transporting services. Handling of this best-practice payment solution is very user-friendly.
BodurCube Eco can be adapted to your individual requirements.





Read More