Wiesbaden, 25/06/2019. Bode-Panzer GmbH adds yet another chapter to its story of success by investing in its future. The specialist for VDS-certified safe and vault solutions will soon be opening a new central warehouse at its production site in Rajhrad in the Czech Republic, a move that is aimed at optimising the internal logistics processes. Moreover, the company began operating a new Trumpf bending machine back in April, which speeds up the manufacture of single pieces.
"Our excellent business position is making demands on our logistics operations," explained managing director Frank Steinhardt. "The new central warehouse will enable us to deal more efficiently with the high volume of orders."
The new central warehouse has an area of more than 900 square metres; at the moment, all purchased parts are stored here, but it will in addition serve as an intermediate warehouse for finished products.
"Bode-Panzer will benefit from the new facility at many different levels," stated Steinhardt. "The construction of the new warehouse lays the foundation for optimised warehouse management and concurrently the ongoing reconciliation of the target and actual figures for the consumption of materials."
Bode-Panzer had previously invested in a new bending machine from Trumpf at the beginning of the year, and the successful operational startup of the equipment was in April. It makes the production of single pieces significantly faster and provides automatic measurement of target and actual dimensions. "The machine that was previously used had simply reached the limits of its capacity — especially in terms of the time and effort required for programming it," according to Steinhardt. In comparison, the intuitive menu navigation of the new bending machine is a convincing feature that makes programming simple and substantially faster.
These new investments are a continuation of the course Bode-Panzer has laid out for its future development. Bode-Panzer has been just as active in this respect in past years, investing in production technology and production sites so that it could meet special customer needs relating to delivery dates and delivery quantities or other demands.
Wiesbaden, 12/11/2018. Bode-Panzer GmbH sees no reason not to look ahead to its 161styear with confidence. After all, the demand for high-quality, VDS-certified safes and vaults remains high even in this day and age of digitalisation.
"We are so incredibly proud that we have been able to continue successfully the history of this company over so many years," said Frank Steinhardt, managing director at Bode-Panzer. More than 250 employees at the production plant in the Czech Republic build more than 100 safes and vaults every day, which are then sold via a worldwide network of dealers and directly to end customers.
"During the many high and low points of our 160 years of company history, we have acquired a tremendous storehouse of experience that we can draw on for our benefit and, above all, for the benefit of our customers. Continuous innovations, an understanding of the many different needs and demands on the markets and far-sighted business acumen and willingness to invest drive us onward."
In the last two years alone, Bode-Panzer has invested in production technology and production sites that contribute to satisfying the special needs of customers such as delivery dates and delivery quantities.
The certified single and system solutions that the company with a long tradition produces itself can be found in use all around the world today and protect countless items requiring special physical protection — for instance, in the banking and retail sectors, in the OEM field or even for private individuals. Bode-Panzer is not only a leading manufacturer of high-quality safes and vaults; the company is today respected as a provider of complete solutions for security, process optimisation and logistics.
In addition, Bode-Panzer holds a strong position as an attractive employer in the production region Czech Republic. "We could not be so successful without our employees, from welders to bookkeepers. That is why I want to express my most sincere thanks to our entire team," emphasised Steinhardt.
Wiesbaden, 31.05.2017. With its investment in new production facilities, Bode Panzer has again streamlined its production processes. The new machine of the type TruLaser 3030, for example, has a cutting capacity of 6KW which ensures that the laser times can be significantly reduced. At the same time, the integration of an automatic loading and unloading system allows for more flexible production.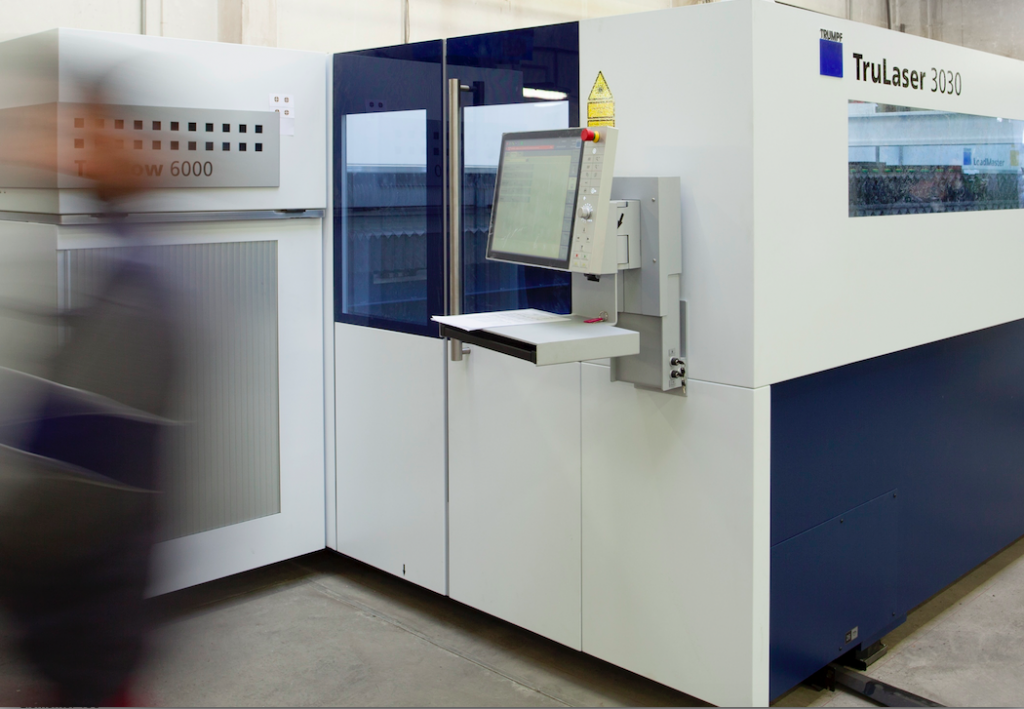 With the increasing process efficiency, Bode Panzer is reacting to the growing demand for custom-made safe solutions even in small batches. "Investments like this enable faster throughput times," explains Frank Steinhardt, Managing Director of Bode Panzer GmbH. "In this way, we are able to process customer orders even more quickly and also to produce large, simultaneously incoming order volumes at the right time."
Since 1994 Borde Panzer has been producing safe solutions in Rajhrad (Czech Republic). The Headquater has grown to a production area of ​​12,000 sqm (plot area of ​​32,000 sqm). The company currently employs 230 people.
"The Czech Republic is still very attractive as a production location," explains Steinhardt. "We continue to benefit from the good infrastructure, highly qualified and motivated employees in production as well as the investment-friendly basic conditions on the ground."
With the renewed investment in the company location Rajhrad, the traditional house once again underlines its presence in the Czech Republic and at the same time sets the course for the future.
Wiesbaden, 12.04.2017. Server safes from the Bode Panzer GmbH convince even the highest security committees. The high-security solutions developed by the vault specialists are classified according to the safety class CEN I and provide a special protection in addition to the normal cooling in order to prevent the interception of data. The server safes are therefore suitable even for high-security areas, such as military installations or government authorities.
The server safes are manufactured by Bode Panzer according to customer requirements. The dimensions can also be determined individually as well as the division of the trade. In addition, the cooling can be varied according to the requirements and the computer performance. Monitoring and control can also be performed via remote access.
"Our server safes have been developed by well-known experts and have been tested by the highest security authorities," says Frank Steinhardt, CEO of Bode-Panzer GmbH. "Especially in times of cybercrime, where data security is more important than ever for government agencies or military institutions, we wanted to create more secure solutions. We are delighted that this has been successful. "
Bode Panzer will successively develop the existing models and adapt them to the respective current safety requirements. The company does not make more detailed statements about the the safes for security reasons.
With cash handling unit BodurCube Eco and its come to market in summer 2016, the Bode Panzer GmbH made the right decision. The sales success of the smallest cash handling unit from the the traditional house are far above expectations and continue to rise steadily. With the BodurCube Eco, Bode Panzer addresses particularly retailers with lower budgets. Smaller retailers, for whom the investment in the usually larger models of Bode Panzer is not worthwhile, find in the Eco model the ideal safe solution.
"We are very pleased that the BodurCube Eco is demanded," says Frank Steinhardt, Managing Director of Bode-Panzer GmbH. "The safe custody of values, such as daytime incentives, must not be a privilege of large retailers. Even small ones should feel safer in their branches."
Small retailers also benefit from the direct recording of their daily income to their bank account.
The deposit system BodurCube Eco is delivered as a break-in safe with 12 cm thick steel plate. With help of an integrated PC system, a computer board, a 2-line display and a LAN network connection, all the functions needed for the automation of the single payment processes are fulfilled in order to provide retailers with an optimal starting point for fast and secure payment of daytime receipts.
After a successful year, we would like to thank our customers and business partners for a pleasant and trusting cooperation. We wish You and Your families a merry Christmas, happy holidays and look forward to new projects in 2017!
Your team of the
Bode-Panzer GmbH
Wiesbaden, 21.07.2016. With BodurCube Eco Bode-Panzer GmbH is presenting a new system that is particularly suited to companies with a smaller budget. "The demand for secure systems for the automation of complex cash processes remains unbroken. Especially retailers with smaller budgets need intelligent payment solutions. However, with regard to security and flexibility, users can rely on our usual standards, "explains Frank Steinhardt, CEO of Bode-Panzer GmbH, the reasons behind the development of this smaller cash handling unit.
The BodurCube Eco deposit system is delivered as a break-in safe with 12 cm thick steel plate. With help of an integrated PC system, a computer board, a 2-line display and a LAN network connection. All these functions are necessary for the automation of payment processes for retailers.
Wiesbaden, July 18, 2016. The specialist for intelligent cash handling solutions Bode Panzer GmbH is launching a new payment system: BodurCube Retail. "With BodurCube Retail, we are addressing the growing demand for secure systems to automate the complex cash processes," explains Frank Steinhardt, Managing Director of Bode-Panzer GmbH, the background to the new cash handling unit.
With its physical security, the BodurCube Retail offers eight-millimeter thick steel plates and the provision of all the functions necessary for the automation of the processes, providing an optimal starting point for convenient and secure payment of daytime deposits, for example in the backoffice of retailers or at the point of sale. The device is equipped with a PC system, a touchscreen monitor, a receipt printer and a LAN network connection. It is designed for up to 2000 bank notes and processes 30 notes per minute. A prepared interface supports active communication with transaction platforms and monitoring systems, thus ensuring a transparent flow of information.
As an option, the BodurCube Retail can be equipped with a deposit system for the reception and administration of unreadable banknotes, vouchers and coins or safebags. A one-time code system can also be integrated as an option.
Wiesbaden, May 27, 2016. At this year's Asian Securitex trade fair (from 4 to 6 May 2016) in Hong Kong, the interested audience was able to view Bode Panzer – solutions. Securitex is one of the most important and well-known trade fairs in the Asian security sector. "Demand for security solutions in the Asian market is growing steadily. This was also confirmed by the great interest in our safes and our system BodurCube in Hong Kong on the presentation box of our partner company ACMS", so Frank Steinhardt, Managing Director of Bode Panzer.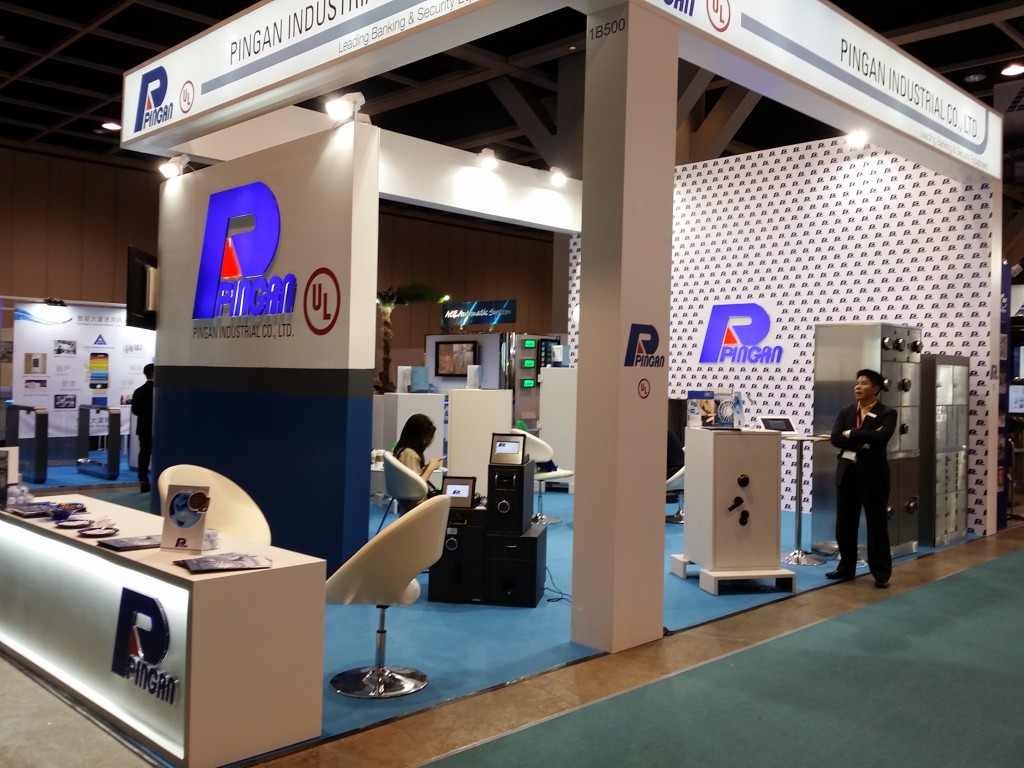 In Asia, Bode Panzer is represented by the Thai company Asia Cash Management Systems Co., Ltd. (ACMS). "With ACMS, we have a partner who is very well connected in the Asian market. In this way, we know the needs and requirements and offer our customers a local contact", Frank Steinhardt explains the cooperation with ACMS.
An exciting and successful year is coming to an end. In 2015, Bode-Panzer GmbH and its high-quality products has convinced again ATM manufacturers, value service providers, retailers, banks and savings banks all over the world. Additionally company presented itself in a completely new corporate design. The new modern and charming corporate design combines Bode Panzer`s tradition, development and technical progress. Regarding this foundation company will continue to grow in the coming year. "A key success factor for our business is our people," says Frank Steinhardt, CEO of Bode Panzer. "You and all our customers and business partners extend my sincere thanks for a pleasant and trusting cooperation."